Neighbourhood Plan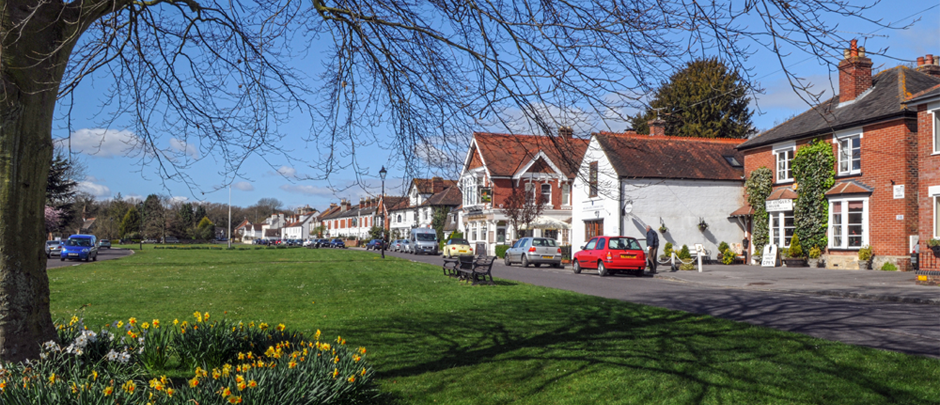 Consultation on Draft Plan
A Public Consultation on the Rowlands Castle Parish Neighbourhood Development Plan is being held from 17 June 2022 to 14 August 2022, with Open Days being held in the Rowlands Castle Parish Hall on Saturday 23 and Sunday 24 July 2022 from 10am to 4pm each day.
All residents, organisations and businesses of the Parish of Rowlands Castle are invited to participate in this Consultation by reading through the Draft Neighbourhood Plan, accessed via this link:  Rowlands Castle Parish Neighbourhood Plan v32 (Compressed).pdf  and completing a Questionnaire covering the main Draft Plan document.
A copy of the Questionnaire can be accessed via this link:  Questionnaire for Regulation 14 Consultation June 2022.
All supporting documents, including the associated Consultation and Evidence documents, are also available to read via the links further down this page.
Paper and email copies of the Draft Neighbourhood Plan, supporting documents and Questionnaire are available from the Parish Council office, details available via this link Contact .
Printed copies are also available to browse in the Bumblebee Cafe, The George at Finchdean, Church on The Green and St John's Church Centre, where spare Questionnaires are also available.  There will also be a Neighbourhood Plan stall at Rowlands Castle Village Fair on Saturday 2 July 2022 where you can view all the above and talk to the volunteers who have gathered the input from the Parish community to develop the Plan.
Completed questionnaires can be sent by email to projects@rowlandscastlepc.org.uk or delivered to the Parish Council letterbox on the side wall of Home Hardware.
Why do we need your comments?
The purpose of a Neighbourhood Plan is to allow the local community to play a strong role in shaping the area in which we live and work, and to influence planning decisions for any new developments. It allows the community to influence where new homes, shops, offices and other development should be built, to identify and protect local green spaces, and to have a say on what new buildings should look like. It is drawn up by our local community working with our Local Planning Authorities (East Hampshire District Council and South Downs National Park Authority). A Steering Group of local volunteers including parish councillors has consulted widely to gather the views of the local community. As the finally approved plan will be part of the planning process, it is vital for all to contribute their views on how they want our parish to develop in the future.
Following Public Consultation, the Plan goes to the local authorities and, once agreed, to an Examiner. When approved, Rowlands Castle Parish will vote on it in a Public Referendum, and if successful the Plan will then be adopted. Once it has been adopted it will sit alongside the East Hampshire District Council and South Downs National Park Authority Local Plans. It is then a statutory (legal) document which must be consulted as part of the planning process when deciding where development should take place, and the type and quality of that development in Rowlands Castle Parish.
Rowlands Castle Parish Neighbourhood Development Plan Draft v32 (Note: Large file – 24.6mb)
Rowlands Castle Parish Neighbourhood Plan v32 (Compressed).pdf
Rowlands Castle Parish Neighbourhood Development Plan Draft v32 Schedule of Consultation Documents
Rowlands Castle Parish Neighbourhood Development Plan – Consultation Documents – Reg 14 – 2022 06 12.pdf
Rowlands Castle Parish Neighbourhood Development Plan Draft v32 Schedule of Evidence Documents
Rowlands Castle Parish Neighbourhood Development Plan – Evidence Base Documents – Reg 14 – 2022 06 12.pdf
Rowlands Castle Settlement Character Assessment (SCA)
Rowlands Castle Settlement Character Assessment
Further Links
Reports to Rowlands Castle Parish Council (RCPC) by the Chairman of Rowlands Castle Neighbourhood Plan Steering Group (RCNPSG)
2022.03.07
2022.02.07
2021.10.04
2021.06.15
2021.06.15
2021.02.01
2020.10.05
2020.05.04
2020.03.02
2019.11.04
2019.03.04
2018.12.03
2018.10.01
2018.05.14
2018.02.05
2017.12.04 (2018 on Report)
2017.09.04
Reports to Rowlands Castle Annual Parish Meeting (APM) by Rowlands Castle Neighbourhood Plan Steering Group (RCNPSG)