Current Projects
In addition to its statutory duties and the day-to-day running of the Parish, the Council is often involved with specific projects as part of its Strategic Objectives.
Parish to go ahead with development of a Neighbourhood Plan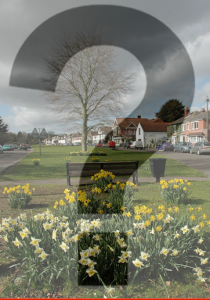 At an Extraordinary Meeting of the Council on 23 March 2017, it was resolved to develop a Parish Neighbourhood Plan. This decision was taken in light of the overwhelming support for such a Plan from those who had responded to the Council's six-week Consultation on the subject.
A Meeting will be held on Monday 15 May 2017 for all those residents who've indicated a willingness to help develop the Plan. It's purpose is to appoint members for a Neighbourhood Plan Steering Committee, and identify other ways residents could get involved. If you'd like to join in, please let us know by contacting us here.
A Neighbourhood Plan is a local development plan for a specific place (in our case, the Parish). It is drawn up by the local community working with the planning authority (in our case, East Hants District Council and South Downs National Park Authority) and is approved by an independent inspector before going to a community referendum.
The Consultation was widely publicised by way of a leaflet drop to each household in the Parish and amongst local organisations and businesses, articles on the Council's website and Facebook pages, an item in the RCA Autumn 2016 Magazine, and various messages on Grapevine. It was the main topic of the EHDC Community Forum on 31 January 2017 and the subject of a Public Exhibition on Saturday 18 February 2017 in the Parish Hall, which included a presentation by the Parish Council and representatives from EHDC and SDNPA. Over 100 residents attended the Exhibition to find out more about the opportunities a Neighbourhood Plan would give to influence and shape the future development of the Parish, and other responded to the on-line version of the Consultation.
For more information, please see:
Confirmed Minutes of Mtg on 23 March 2017
Results from Consultation on Potential Parish Neighbourhood Plan
Display Boards for NP Exhibition in February 2017
RCPC Chairman's Welcoming Address to NP Exhibition in February 2017
Leaflet on Potential for RC Parish Neighbourhood Plan December 2016
Project Feedback Form